Resources
Have An Appointment With Don?
Get Your Free Credit Report!
Featured News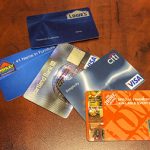 Have you ever asked the question, "Can I refinance my home to pay off credit card debt?" If so, you are not alone.  Credit card debt consolidation is very popular these days and refinancing your home to pay off your credit cards is one method to do that.  … Read More...