Resources
Have An Appointment With Don?
Get Your Free Credit Report!
Featured News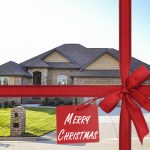 Christmas is right around the corner and there is no time like the present (pun intended :-) ) to buy your new home! We want to let you know there is still time to move into your new home before Christmas. We are starting to get into the holiday spirit … Read More...