Resources
Have An Appointment With Don?
Get Your Free Credit Report!
Featured News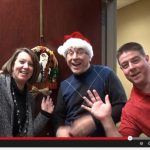 Our Wish for You this Season is that You and Yours Have a Merry and Holy Christmas with a Very Happy and Prosperous New Year! Please check out our video Christmas Card we created for you. http://youtu.be/lfoofWbWjtM … Read More...