Resources
Have An Appointment With Don?
Get Your Free Credit Report!
Featured News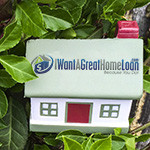 Are you looking for good multi-family home loan programs? If you are in the market to buy a duplex or up to a 4 unit complex there are some great options for you to look at when trying to find a home loan. Recently Don was asked this question and thought … Read More...