We would love to hear from you!  We have built a solid business on the reviews of 100's of satisfied clients.  If you have done a home loan with Don Carriker and the team at IWantAGreatHomeLoan.com, please share your review for others to hear.  The greatest compliment we can receive is your referral to family and friends.  Click here to submit your review.  Thanks!
All The Work And Hours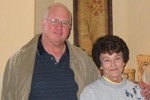 Bruce and I would like to thank you and your great staff for all the work and hours you all put in getting our new loan. We really appreciate all the effort!
Bruce & Janet W.
Above And Beyond
Don and his team went above and beyond. Still do several months after my refinance. His team is great to work with. They are all exceptionally nice. Very educated at what they do and will educate you. Tell you all your options. Very great to work with. Would do it again without thinking of going elsewhere.
Damien Z.
Excellent Experience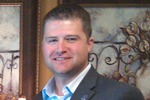 Excellent experience, one of the best in my career.
Justin Sturdefant
Streamlined Process
You guys made this process as streamlined and pain-free as possible.  Thank you for your patience, your prompt answers to questions and the way you followed it through to the end!
Cassie R.
Returning Client
We have used Don Carriker before.  He always has done us right.  I have already referred my cousin.  I know she will refer Don as Well.
Karran B.
Simple, Seamless Process
Thanks for taking time to explain everything and provide a simple, seamless process.
Justin H.
Great To Work With
This team was great to work with.  We will be passing the word on to people we know.  Thank you guys.
Richard & Lori M.
Great Knowledge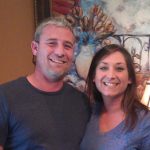 Working with Don was enjoyable, he has great knowledge of the mortgage process! Great Job! Thank you so much!
Jeff & Charlotte H.
We Are Amazed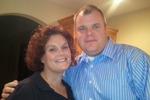 We are amazed! We were so impressed with the hard work and dedication that went into this transaction. This is our third time to use Don as our loan officer and we will definitely be sharing his praises with others! He and Tyy went well out of their way to make sure the deal went through to our satisfaction!
Brian & Julie U.
Professional In Every Way!

Don is a professional in every way! When I would hit a "snag" and would think about just giving up on my re-finance….he kept encouraging me to persevere. I hate paperwork….but Don and Tyy made it as easy as possible for me. Now, I am saving over $400.00 a month on my home loan!
Monna S.
Where's The Catch
I decided to go with Don because of testimonials I heard on the radio (KSGF).  Every ad I heard talked about how easy it was to work with Don.  I can't echo that enough.  Don and his team have been amazing to work with.  I kept expecting a hitch, but it never happened.  They had everything covered.
Mark G.
Two Steps Ahead
Always willing to answer any questions, always two steps ahead.  Made sure we understood every detail.  Thank you for all the hard work!
Daniel & Bethany T.
Don Is The Best!
Don is the best!  He is available at all times of the day!  And he works to get things done as quick as possible!
Eric B.
Constant Contact
Greatly appreciated the constant contact to keep us informed on the process and what to expect in the next phase.
Michael R.
Appreciative Older Couple
Don made our experience so easy and explained everything to a tee!  As an older couple we really appreciated this.  We would and will recommend Don and his team to anyone!
Samuel & Kathy V.
As Promised
Don and his team were exceptional.  Everything was taken care of on time and as promised.  We wanted a great home loan and we got one!
Jeff & Reta B.