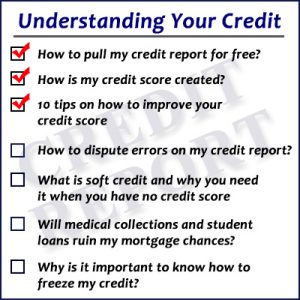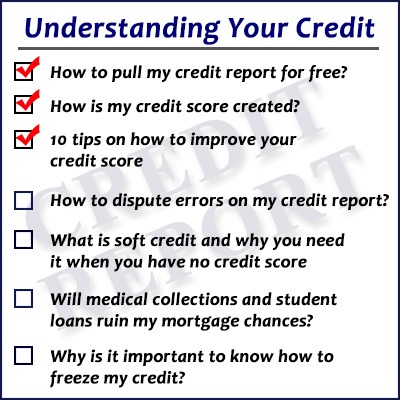 Whenever we have clients come in the office we often hear "How can I improve my credit score?" Improving your credit score isn't going to be a quick fix and see results almost instantaneously. It will take some time depending on what was negatively affecting your score in the first place. If you follow these 10 tips on how to improve your credit score you should be able to see improvements over time.
Having an automatic payment feature set up to pay bills

If you have a problem remembering when your payment is due then ask the companies you are with if they have an auto pay feature that you can set up. If you can afford to have the minimum payment taken out of your checking account every month then SET IT UP! Even if you plan on paying the balance in full this will make sure that your account at least stays in good standing and you will not incur a late fee. Do this especially if you do a lot of travelling in case you forget about a certain bill.

Watch how much you use your credit card

In our previous post How is Your Credit Score Created?, we talked about the amount owed on your balances can affect up to 30% of your entire score. If you are maxing out all of your credit cards then you need to devise a plan to where you're only using up to about 30% of your limit on each card.

Get a credit card

If you're new to the credit realm then the first thing to do is to get actual credit. One good way of doing this is to go to your local bank or credit union where you already have an account and ask about their cards. Try and have the credit limit be over $1,000. This shows the credit reporting agencies that you are able to manage your money. Also try and get a card that does not have an annual fee.

Check your limits

Many individuals that I spoke with didn't realize that a couple months ago their available credit was reduced. This could be from the credit card companies seeing that the balances are high and have not been paid off for some time or possibly because you haven't used the card for some time.

Look at your credit card statements

If you're not going over your bills every single month then you absolutely have to start doing this. There could be some errors from restaurants on your credit card or from your internet company and if you don't catch them, you may just pay the error and never notice

Dispute errors

This is very important. If you do find errors after looking over your bills or your free annual credit report (steps how here) then you need to contact the company immediately to get the items resolved. The quicker you take care of them the quicker it can help your credit score.

Don't open a lot of new accounts at once

A lot of people that start shopping for back to school items like to take all of the discounts for opening a card and then closing the cards later. This will definitely NEGATIVELY affect your credit score. Every company that you apply with will have a "hard" inquiry on your credit and each one takes two years to disappear from your report.

Don't "store" old cards away for later or emergencies

I know a lot of consumers like to have "emergency" cards stored in a safe or have hidden someplace in their home and they only use these for extreme cases. I have a question for you. When was the last time you called about that card and made sure it was actually still open and has the credit line you think it has? If you haven't used the card in about a year a lot of credit card companies start eyeing these accounts and can reduce the credit line and also close the card if they choose. If you have an emergency card I would use it once every four months or so and pay it off immediately and then put it back where you were storing it. This way the companies know that you are actually using the cards.

Ask for credit line increases

Now this is a situation that you need to be careful about. Anytime a creditor is going to do a "hard" inquiry they have to notify you of this. If they say they will pull a credit report then politely decline. Sometimes they can raise your limit without pulling a credit report and that's what we are looking for.

Be aware of hard inquiries

Like I just stated, any company that needs to pull a credit report has to legally tell you they will. This can be for financing a brand new flat screen TV or even possibly renting a car. Just be aware that this can occur and if you don't want them to pull a credit report then maybe look for other options that may be available.
Now there are many ways that you can help increase your score and we definitely haven't covered all of them. Hopefully with these 10 tips on how to improve your credit score will help give you a better understanding on what to be aware about and also hopefully get that credit score to the place you'd like to be.