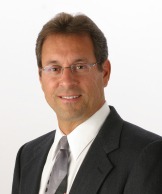 Don Carriker | Loan Guru (Senior Loan Officer)
Hi, I am Don Carriker and our company, USA Mortgage, closes over $1 billion dollars per year in home loans in Missouri. This is partially because we do almost every loan type available; including FHA/VA/USDA and conventional loans. We were recently ranked as the #1 USDA lender in the entire state of Missouri, for the past 4 years running! We are truly passionate about helping people attain the dream of home ownership by getting them GREAT Home Loans!
I consider myself to be a native of Springfield as I have now lived here over 30 years. I graduated from MSU (Missouri State University) with a Bachelors of Science in Education, which provided me with the wonderful opportunity of teaching 7th Graders in Missouri for a few years. Now I figure, if was able to teach teenagers anything, then I can surely teach you the ins and outs of the home loan process!
My wife Dawn and I have been married over 30 years. I am active in my local church and the community. We have been blessed with two wonderful sons; one of which, Alex, has joined us in the business. Another thing I am very passionate about is our country, and especially about our God given freedoms as Americans! I am a strong conservative by choice, and am active in the various conservative groups here in southwest Missouri.
As a matter of fact, if you are ever in the area and have listened to KSGF Conservative talk radio in southwest Missouri (104.1FM/1260AM or online at www.KSGF.com) you may have heard me as a guest on most Friday mornings with Nick Reed and I have even filled in as a guest host a time or two. I also support conservative talk radio in my advertising with them for many years.
When I am not helping new friends get GREAT home loans; you will find me enjoying life in the outdoors whenever possible. I enjoy spending time with my family and friends scuba diving, snow skiing, white water canoeing, caving and the shooting sports/competitions. One of the things I have found myself doing more as of late is enjoying my down time on our recently refurbished houseboat on one of our beautiful Ozark lakes!
I have been a home loan consultant since 1997 and have made it my goal, as your consultant, to provide you with the best possible service/advice available. As a homeowner and investor myself, I know what the dream of home ownership is and I will strive to help you achieve that goal with the best financial means possible. And more than anything to earn the opportunity to become your mortgage consultant for life!
If you have any questions for me regarding a home loan, please don't hesitate to give me a call at (417) 844-5370 or contact me via this website. I look forward to answering any questions you may have and the opportunity to work with you if you are in the market for a home loan. If you are ready, get pre-qualified today!
---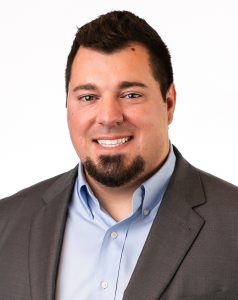 Alex Carriker | Loan Guru (Loan Officer)
My name is Alex Carriker and I was born and raised here in Springfield, Missouri! I absolutely love this part of the country and decided to move back after college in 2013.
When I'm not in the office you can find me outside with my family and friends enjoying the nice weather down at the lake fishing or swimming. One of the other things that we love to do is to go out to new restaurants and try all of the new food that has come to town. I'm a huge St. Louis Blues fan and follow them religiously and try to attend as many games as possible.
I have been in the real estate field since 2009 when I bought my first duplex and then joined the team in 2015. I've helped my family flip houses, experience as a landlord, as well as experience in the credit card and retail banking sector. I received my Bachelors of Science degree in Business Administration with an emphasis in Finance and Banking from the University of Missouri in 2013. With these experiences I began to love helping people with their finances. Coming into the mortgage industry allows me to help people with their finances and make their life more comfortable and help them achieve their goals.
We are here to help and you can contact our team any time; we will be more than willing to try and help out with whatever you may need. Thanks for stopping by and we look forward to hearing from you soon!
---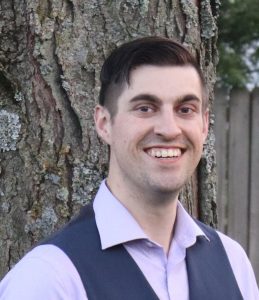 Anthony Carriker | Mortgage Loan Originator
My name is Anthony Carriker and since 1992 I have called Springfield, MO home. I was brought on to the Carriker Team in September of 2021 and I am one of the first contacts on new files to help with preliminary numbers and getting all the documents needed for the loan application.
In my free time I enjoy outdoor excursions with my pets and wife. We enjoy spending time at the lake or in the woods with our two dogs Boomy and Remy.
My driving force has always been my desire to help people. I work to ensure that whatever goal a client may have I do everything within my power to help make those goals a reality.
I have held many professional licenses starting as a locksmith in my early 20's. I received my real estate license in 2017 and still maintain my Realtor license to this day to keep up with current market trends. I earned my mortgage originator license in October of 2021 shortly after I was brought on to The Carriker Team.
I can almost always be reached at my cell phone number, (417) 209-0316, and welcome texts or phone calls. Please don't hesitate to reach out with any mortgage questions or general questions about real estate I love to help people understand and navigate the home buying process!
---
Alisa Hester | Processor/LOA
Lisa was born in Mountain Home, AR and moved here to go to college in 1987. She graduated from MSU in 1991, and also got married to her husband that same year. She is very involved in all activities that revolve around high school and college since both of her sons have played 3 sports year-round for most of their lives. She is also very involved in the Strafford Community where she has lived for 20+ years. Almost everything Lisa does revolves around family! In 1998 Lisa got into Real Estate as a Realtor/Office Manager with a Realtor friend, where she worked until 2009. In 2009 the Realtor that she worked with at the time dragged her into the mortgage industry where she has been ever since. In 2019 Lisa started working with The Carriker Team. She loves her job and enjoys helping customers with all their home loan needs.