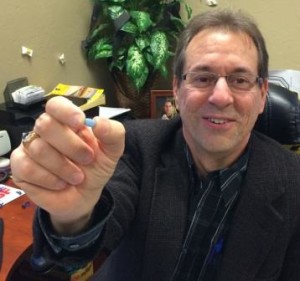 It's not everyday your boss turns 50, so we had to have a little fun with Don for his big 5-0.
In order to pull this off we had to throw a little surprise party for him a couple days before his birthday.  Boy, did we surprise him!
If he wasn't feeling old he should now.  Here's just a little video we did of him opening one of his gifts…
HAPPY 50th BIRTHDAY DON!  You are a great boss!
P.S.  We know what you are thinking and no it isn't.  The little blue pill in the picture is actually an Aleve.  To funny!