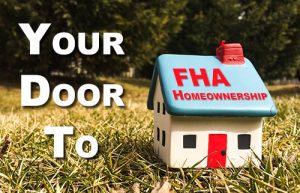 You may have seen in the news recently that there are new FHA guidelines on home loans in particular in regards to the Mortgage Insurance required by FHA. This is actually very good news if you currently have an FHA home loan or were thinking about getting a home loan through the FHA. Here's how it can make a big difference for you.
Let's say you're at buying a house and need a loan for $200,000 and you want to put as little money down as possible. Before Jan 26th 2015 you would have paid 1.35% or 135 basis points (bps) of the loan amount for the Annual Premium that FHA requires. In this case the annual amount is $2,700 ($200,000*.0135). Now if we take this $2,700 and divide it by 12 months we get $225 per month. This means that of your entire house payment, $225 goes towards the Mortgage Insurance that is due.
Now with the same $200,000 loan after Jan 26th 2015 you will be paying .85% or 85 basis points (bps) of the loan amount which comes out to be $1700 ($200,000*.0085) or about $142 ($1700/12) per month for the exact same loan and amount down.
So when you compare the two numbers $2700-$1700=$1000 extra dollars a year that you can spend however you'd like. Who wouldn't like to save some money due to the new FHA guidelines?