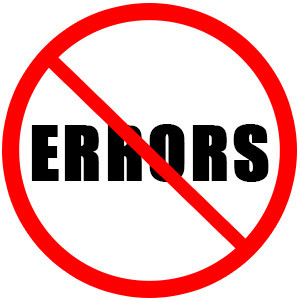 It's time to buy a new home or refinance your current one, but there is one problem… credit issues!  One of those issues could be errors on your credit report. Do you want to learn how to clean up errors on your credit report so you can qualify for a mortgage?
In this video, Don takes a minute to cover a little about errors on your credit report and some things you can do to get it cleaned up and raise your credit score.  He also has a warning that you might not think about when dealing with errors on your report.
Check out Don's newest video and hopefully it will give you some good pointers to help.
Hopefully you picked up some good tips on, how to clean up errors on your credit report.  This is just one way to help improve your credit scores.  For more ideas on improving your credit score check out our previous post on, "What can I do to raise my credit score?"
Here are the two sites Don recommends in the video for you to get your free credit reports:
We would love to hear from you!  Are these videos helpful?  What questions would you like to see answered?  Leave your comments and questions in the comments section below.  Thanks!