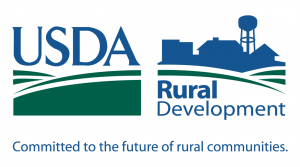 NEWS RELEASE!
USA Mortgage/DAS Acquisition Company has just been named number one in USDA home loans in Missouri for the 2015 fiscal year.  This is our fifth year in a row holding this title.
What does this mean?
It means we know what we are doing and we love helping people achieve the American Dream of home ownership.  The USDA home loan, otherwise known as the Guaranteed Rural Housing Loan Program, is one of the last 100% financing loans available today.
We are very excited about this news and can't wait to help others in learning more about this great loan program and all it has to offer.  See the press release below.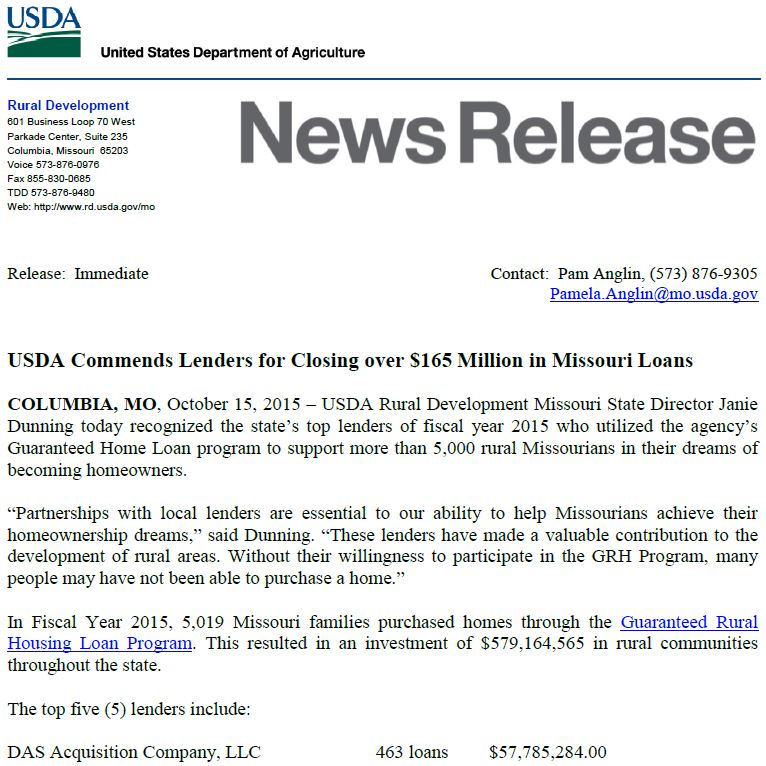 If you would like to learn more about USDA home loans in Missouri please contact Don at (417) 844-5370 or fill out our contact form and someone from our team will be in touch soon.
We take great pride in being the #1 USDA lender in Missouri and look forward to working with you!