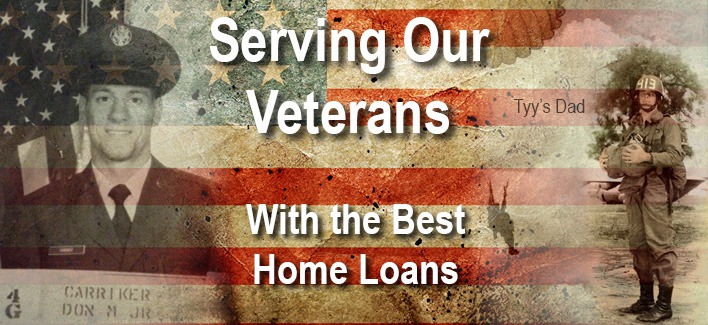 Here are 7 quick VA home loan benefits for those who have served our country.  Thank you for your service!
You can use your VA benefits multiple times!
NO expensive monthly mortgage insurance!
More flexible on debt to income ratios and credit scores!
NO down payment required!
Want to place a down payment anyways? Discounted VA funding fee depending on the amount down!
Seller can normally pay for all of your closing costs!
Normally lower rates when compared to a conventional loan of the same size and term!
VA home loans are some of the best loans that we are able to offer for our veterans and they deserve them! Do you know of someone that doesn't know if they can use their benefits or not? Have them contact us and we'll help them figure that out and hopefully get them into a great home loan!
If you have other questions in regards to a VA loan or just a home loan in general, please call Don at (417) 844-5370 or fill out our contact form!